A bundle of custom designed digital files for easy printing!
Sharable versions that are great for social media!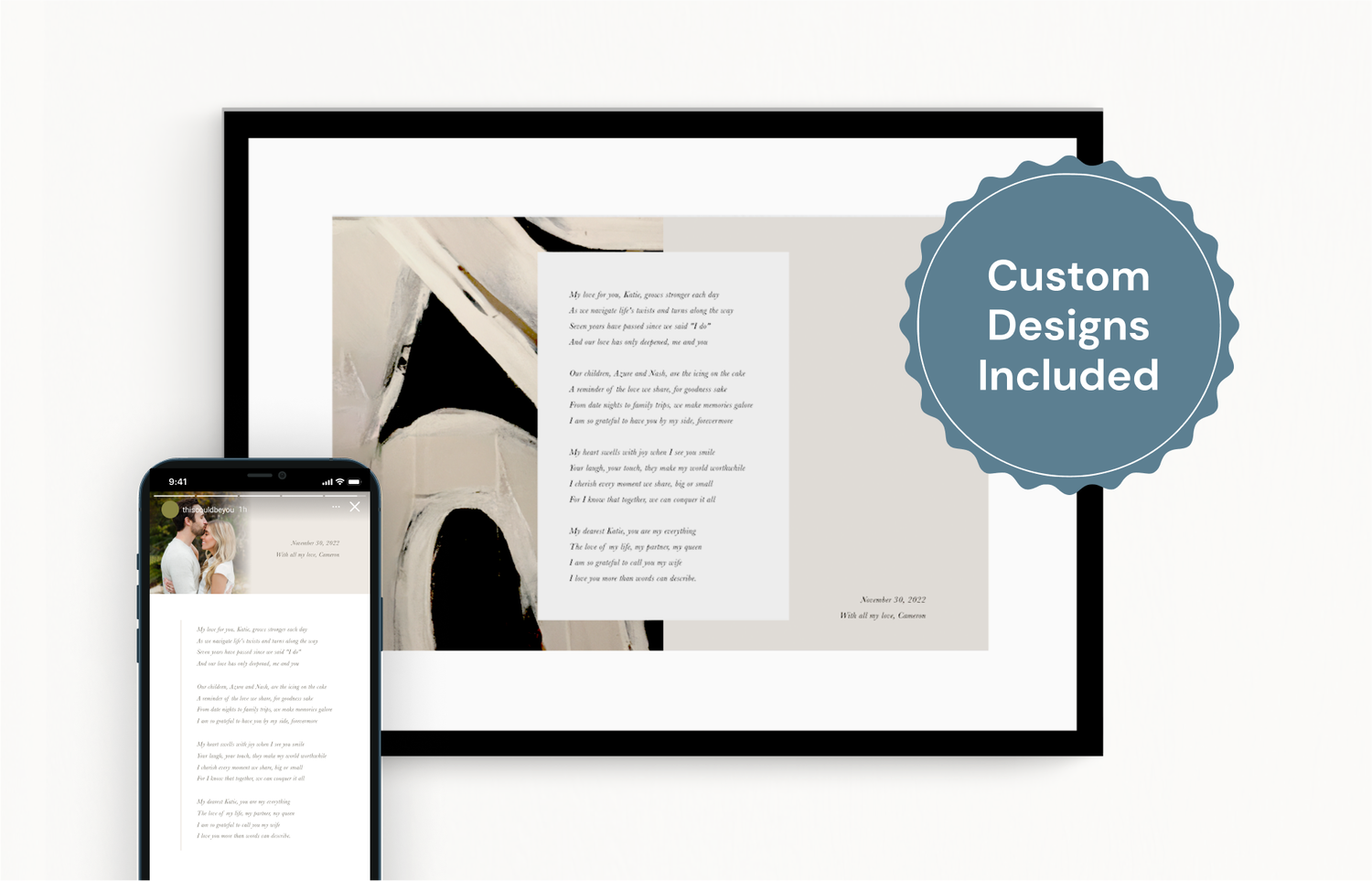 1. Fill out a small form about your amazing relationship.
2. Upload a memorable photo to go along with your keepsake.
3. Custom creations will be made using AI & sent to your inbox.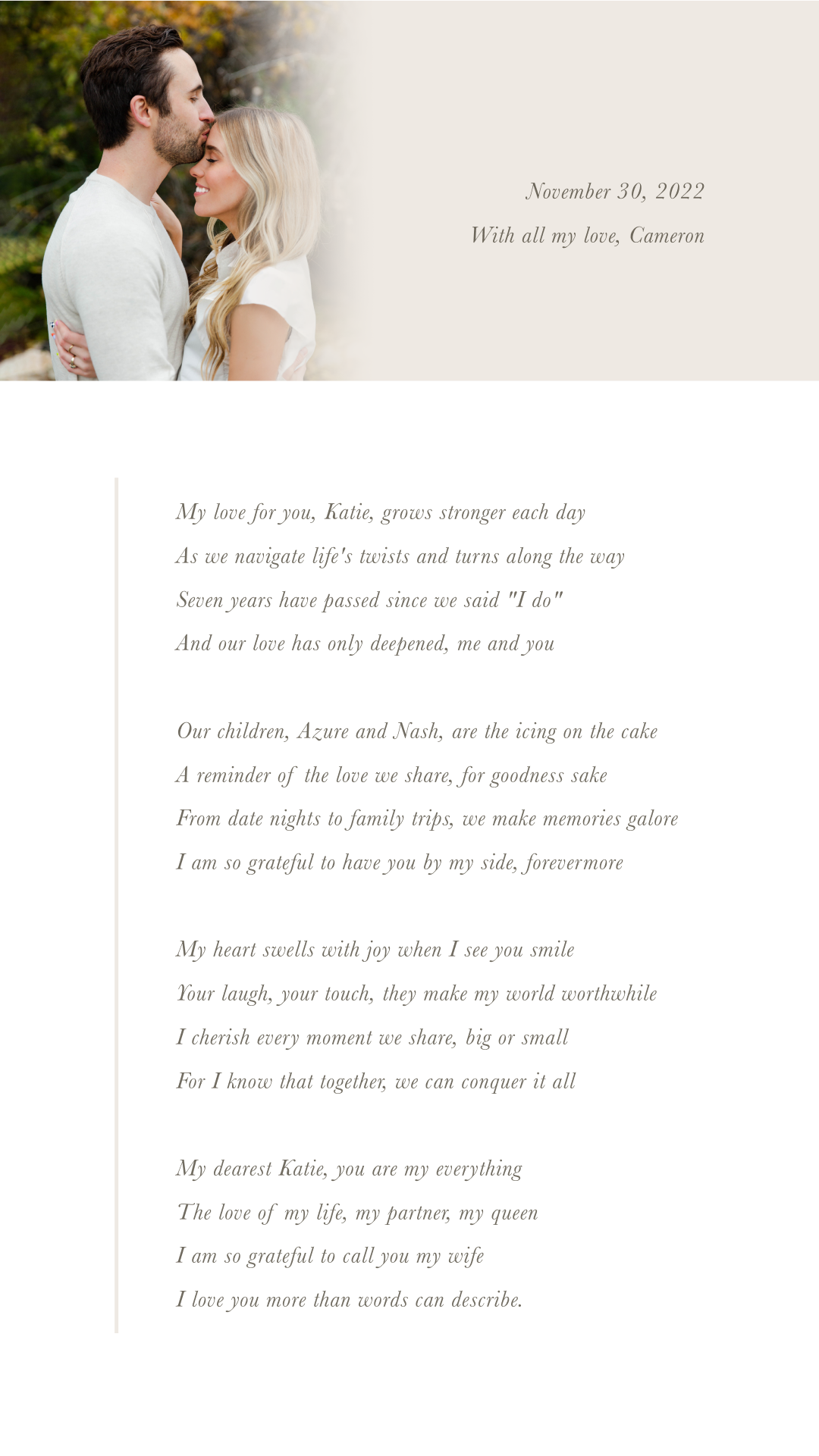 All is fair in love.
"Lovelines is a fantastic service that writes the most beautiful and heartfelt love poems. If you want to show your significant other how much you care, I highly recommend giving Lovelines a try. You won't be disappointed!" - Jane Evers
When's the last time you told them "I love you"?
A personalized letter is sure to tug on the heart strings this holiday season and create another memory that will last a lifetime.